In this post called 10 ways to prevent cancer, it is my mission to educate you about cancer and effective approaches in prevention that you don't hear from conventional doctors. There are two things every person needs to understand and that is, 1) cancer is an industry that makes billions of dollars every year and 2) only our immune system will heal us of cancer.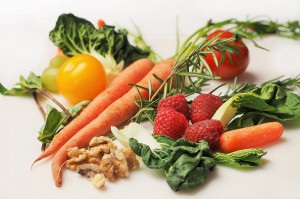 It is extremely rare that you will hear any of the information from the doctors, researchers, survivors, and experts in cancer I have on this website, from conventional oncologists. Why? Because the pharmaceutical companies control what is taught in medical schools. The companies and organizations that make mountains of money every year from cancer don't want anything to disrupt their profits.
This is why nutrition and lifestyle habits in the prevention of disease are not taught in medical schools, especially here in the west. If you are looking for ways to eliminate your risk of cancer, you need to start with what you put in and on your body, in addition to what you expose yourself to. Obviously you will not be able to control everything but you can severely minimize your risk factors.
TAKE CONTROL OF YOUR HEALTH – IT IS YOUR LIFE AFTERALL
Being that I had cancer back in 2000 and was completely healed with the use of an all-natural process I was able to purchase online at Amazon and at one of the many organic produce markets in my area, I know firsthand that cancer cannot only be stopped but it can largely be prevented. Even AAPS (American Association of Pharmaceutical Scientists) said that 90-95 percent of cancers can be traced to poor diet and lifestyle habits.
Seeing how we have nearly total control of what we expose our bodies to on a daily basis, then we are in a great position to prevent cancer from becoming a problem in our lives. There are many doctors and researches featured here on this website which confirm the message I tell any of my friends and family that ask me, is that cancer is a disease of a compromised immune system. A strong immune system prevents cancer.
So logic should then tell you that in order to treat cancer you need to fix and increase the strength of the immune system. Being that it is the only thing that will prevent us from getting cancer and eventually healing us if we are diagnosed, any treatment that strengthens the immune system is a great anti-cancer treatment. This stands to reason that anything like sugar that breaks down immunity will help cancer grow.
THE 10 WAYS TO PREVENT CANCER
There are definitely many more ways than 10 to prevent cancer but I am going to list 10 easy and inexpensive ways you can do right now. These are ways I used when I had cancer at the direction of my then doctor and that I largely still do today. All of these are all-natural and you do not have to go someplace special for these. Even your physician can help you with a couple of them like mine does.
Do not smoke or use any kind of tobacco products like cigarettes, cigars, chew, pipe,…

Stop eating foods with sugar, the sugar in fruit and organic stevia is perfectly healthy

Do not drink any kind of alcohol more than 2 times per day for men and once for women. Remember alcohol is fermented sugar and sugar feeds cancer

Do some light to moderate exercise like a 20-30 minute walk, dancing, riding a bike,…

Avoid conventionally grown non-organic produce. All GMO crops cause cancer

Get your doctor to perform a simple blood test called a 25(OH)D or a 25-Hydroxy Vitamin D test. Optimal blood levels should be 50-70 ng/mL of vitamin D3. Until you get the blood test, taking 5,000 IU of vitamin D3 per day is a perfect maintenance dose. The blood test will determine how much more you may need. Spending 30 minutes in the sun produces between 20,000-30,000 IU so 5,000 IU would be a great start but it must be vitamin D3, which is what the body uses.

Start eating a more plant-based diet with plenty cruciferous vegetables like broccoli, brussels sprouts, cauliflower, cabbage, and leafy greens like spinach, kale, collard greens,…

Buy a juicer and juice your vegetables. One of the best anti-cancer juices I drank 3 times a week was one pound of carrots, a big handful of spinach, a half inch slice of ginger root and a half an apple, skin and all.

Stay away from farm raised fish and a majority of red meat unless it is certified organic grass-fed

Avoid using toxic perfumes, colognes, creams, deodorant, soaps and sunscreen. The best natural sunscreen is eating either tomato paste or pure tomato sauce. Only use sunscreen if you intend to lay out in the sun for getting a tan.
There are so many easy and prudent things one can do to minimize the risk of cancer that are not mentioned above, but basically anything that boosts your immune system and does not break it down is what you should be focusing on. Seeing how we are all producing cancer cells in our bodies every single day and are not diagnosed, should logically tell you that your immune system is keeping you cancer free.
FEED YOUR BODY & NOT YOUR CANCER CELLS
It is impossible to be diagnosed with cancer if you have a properly functioning immune system, seeing how it is that healthy immune system that keeps the daily produced cancer cells within us from growing out of control. But if we as a society keep doing things which weaken our immunity cancer rates will continue to grow. Remember the saying, "you are what you eat."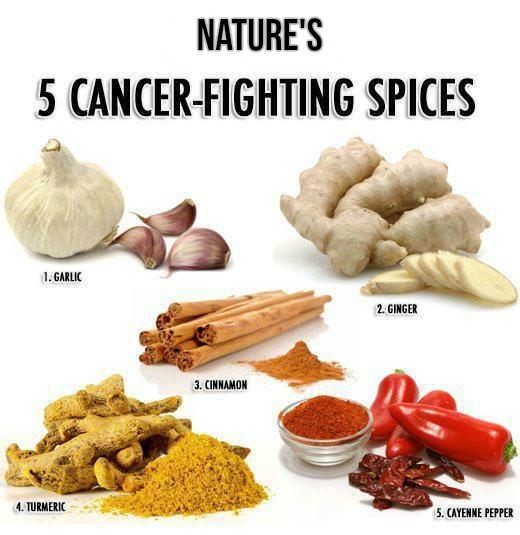 I believe that God created a wonderfully complex and self-regulating body that when kept strong though natural means will keep us healthy for the long haul. But if we keep doing things to ourselves that undermine the natural ways everything synergistically works in our body, when disease comes calling we can most times figure out why it has happened. The solution in most cases is to reverse what was done.
Fortunately God has given us many different natural weapons in the form of food. Another great thing to consider is that most of these natural weapons have benefits for multiple diseases. Earlier in the 10 ways listed above I mentioned that you should juice your vegetables. But when it comes to fruits you should eat them instead because you will get the benefits of fiber.
YOU HAVE THE POWER TO MAKE YOURSELF WELL
The standard care for cancer with the use of "cancer causing" drugs like chemotherapy and radiation started in 1901 for radiation and in the early 1940s for chemotherapy. It amazes me that people would opt to subject their bodies to these carcinogenic treatments to get rid of cancer. Where is the logic in poisoning yourself to make yourself well? The problem is most people do not care to find a better way.
But if people would just take into consideration the 10 ways to prevent cancer that I listed above, they could avoid most of the pain, sickness and suffering that conventional cancer treatments cause. Remember, it is not cancer that makes you weak, lose color and your hair. That is all a result of the poisons a cancer patient allows to be put into them. A majority of cancer patients do not die of cancer but from the treatments.
Don't make your cancer treatment decisions out of fear. Be informed about the facts on cancer and the benefits of naturally strengthening your only solution for being cancer free, which is your immune system. If you believe in God then trust in his solution to everything from the flu to cancer, and keep your immune system naturally strong. – If you found this information helpful, please share it or leave your comments below.
Disclaimer:
This website is for educational purposes only. It is not intended as a substitute for the diagnosis, treatment or advice of a qualified, licensed professional. This site offers people medical information and informs them about alternative medical options. No one should consider that this site represents the "practice of medicine." This site assumes no responsibility for how the material herein is used. Please note that this website is constantly updating its content and, therefore, some of the information may be dated. Also, be advised that the statements regarding alternative treatments for cancer have not been evaluated by the FDA.